Stop trying to get Siri to talk dirty and get ready for sex dolls with an artificially naughty mind.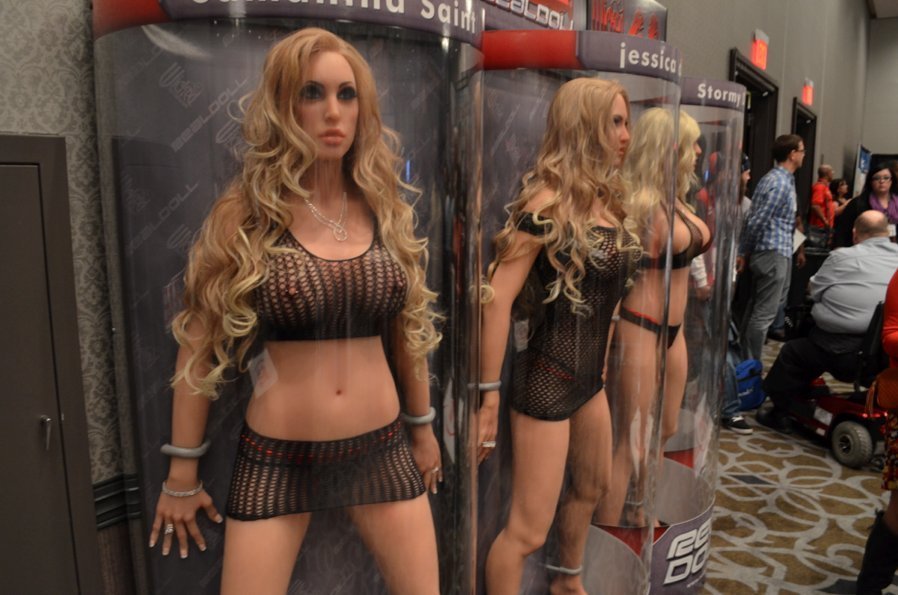 Matt McMullen is the inventor behind RealDoll, who promises a filthy utopia where sex dolls with artificial intelligence can substitute not just for the body, but for the mind.
His RealDolls are lifelike, silicone sex dolls that currently cost between $5,000 and $10,000. For now, they're just dolls — but he's developing an artificial intelligence that will analyze and respond to your dirty talk, The New York Times reports.
He's working with a team of AI designers and engineers to build a RealDoll out of what you see in the video above: A robo-female who can respond to questions and movements as if she were human.
The AI is in its development phase, but McMullen says that in two years, you'll be able to buy a robotic head for about $10,0000 that blinks and talks back.
And don't worry, if you've already dropped a few grand on a RealDoll, the new robotic head can attach to your old model.
H/T Break